What is GymFun?
GymFun is an educational gymnastics program that incorporates elements of all gymnastics disciplines.  It is relevant for children of all ages and abilities and offers the perfect complement to any sporting or lifestyle activity.
GymFun is inspired by the national 'Gymnastics for All' program that encourages participants to enjoy a range of apparatus and activities including trampolines, acrobatics, rhythmic, group displays and the traditional vault, bars, rings, beam and floor.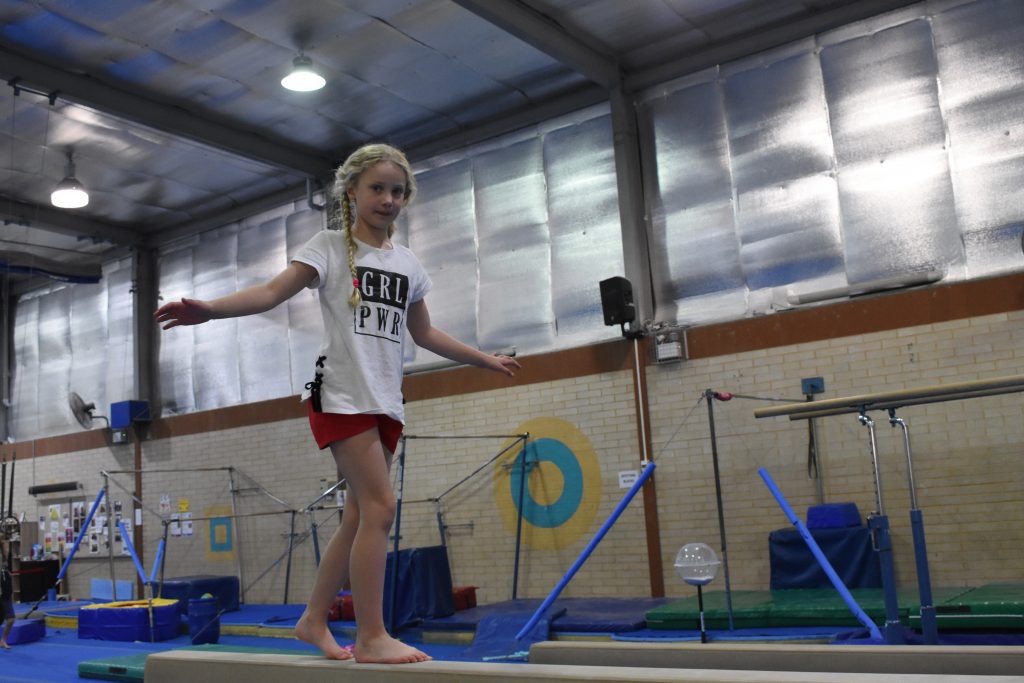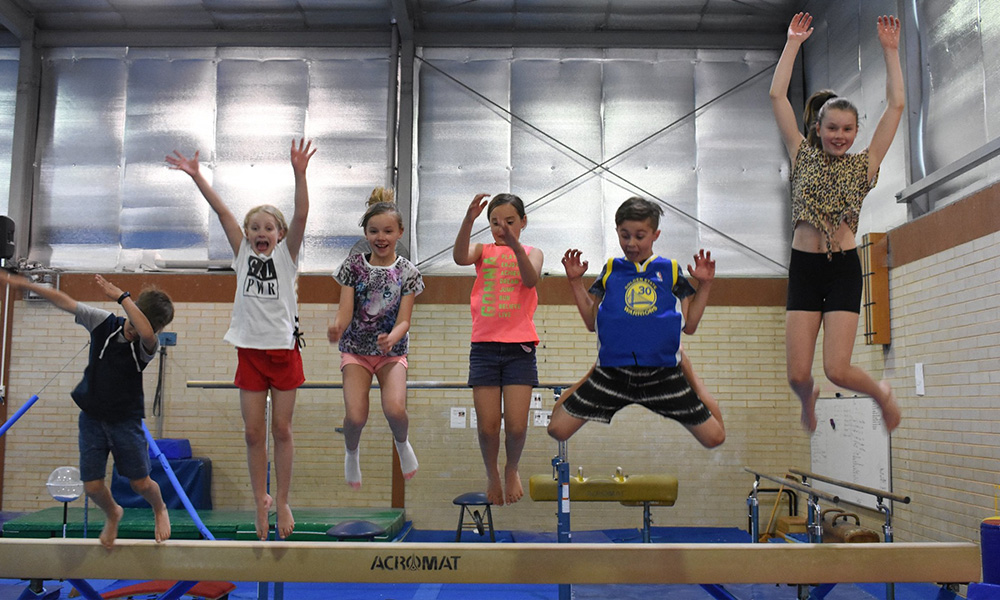 What age Group and how long are the sessions?
The age group for GymFun is 5-8 year olds and the classes  run for 1 hour
What is the format of a session?
A typical GymFun class consists of:
Warm Up Activities or Games
Basic Gymnastics Shaping
Skills Circuits Using Apparatus
Group Strength Circuits & Games
Group Flexibility & Cool Down
Meet our GFA Coordinator Brenton Dicker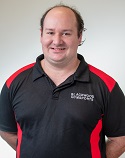 How did you get started in Gymnastics?
I started in Kindergym at Blackwood Gymnastics Club (At the old Rec Centre) With Mary-Anne. From here i progressed through then Recreation Gymnastics into the MAG Comp Squad (total of 4 Athletes in the whole club) I had many coaches over the years including 2 High Performance coaches for 3 years until I moved to Koorana at the age of 11. I moved through the levels fairly quickly and started competing Level 6 at the age of 13. by 15 I was in level 7 and selected for the State Team and continued to progress and represent the State a further 7 times until I retired from gymnastics at the age of 24 in Level 8 having been a State champion 6 Times and taking out numerous Podium placings.
How long have you taught the class?
I've been teaching the GFA Classes since I was 10 (Assistant Coach at the Old Rec Centre) so over 20 years now!
Why do you like teaching this age group?
I love to coach GFA because its the grass roots program that helps our attendees grow and learn fundamental movements that will help them for life! It's also amazingly rewarding helping the athletes learn new skills and enjoy gymnastics as I did when I was younger
How can I get involved?
Our term 3 enrolments are just coming to an end but we have two ways to get involved going forward:

Try a Gymnastics Holiday Workshops – 10:30am – 12:00pm –  Wednesday and Thursdays in the School Holidays
Term 4 Enrolments for our GymFun Program will open in the last week of the school holidays (Tuesday 6th October)
To book your spot now, please contact us on 8278 8833 or email admin@blackwoodrec.com.au